Your software platforms never fall asleep
The scope of every project and customer requirements are unique. Hence, a personalized approach and a support model based on business objectives are a must. Requests and issues do not choose a day or time so we provide service to our clients in various working time schemes including, but not limited to, 8x5, 14x7 and 24x7. Typical 24x7 guarantees our availability at all times.
Several processes, a bunch of best practices. One reliable service
Securing continuity of your solution's operation is crucial and done by instant reaction times. However, to successfully meet SLA targets we adopted and adjusted plenty of best management practices complying with ITIL guidelines e.g.:
INCIDENT MANAGEMENT
Ensures that business services are restored as quickly as possible.
PROBLEM MANAGEMENT
Identifies underlying causes of incidents.

SERVICE REQUEST MANAGEMENT
Guarantees the fulfilment of all standard requests.

MONITORING AND EVENT MANAGEMENT
Focuses on event monitoring to eliminate its potential impact on business.
KNOWLEDGE MANAGEMENT
Maintains effective use of information to shorten issue resolution.
Entirely transparent with purely holistic approach
Providing you with a user-friendly ticketing portal helps to easily track service requests and issues. All raised tickets are initially handled by L1 support.
This role belongs to the Application Support Team and enables them to stay close to your solution and see a larger picture in the context of the desired business outcomes. In case of complex issues or codebase changes L2, consisting of project delivery team members, is engaged.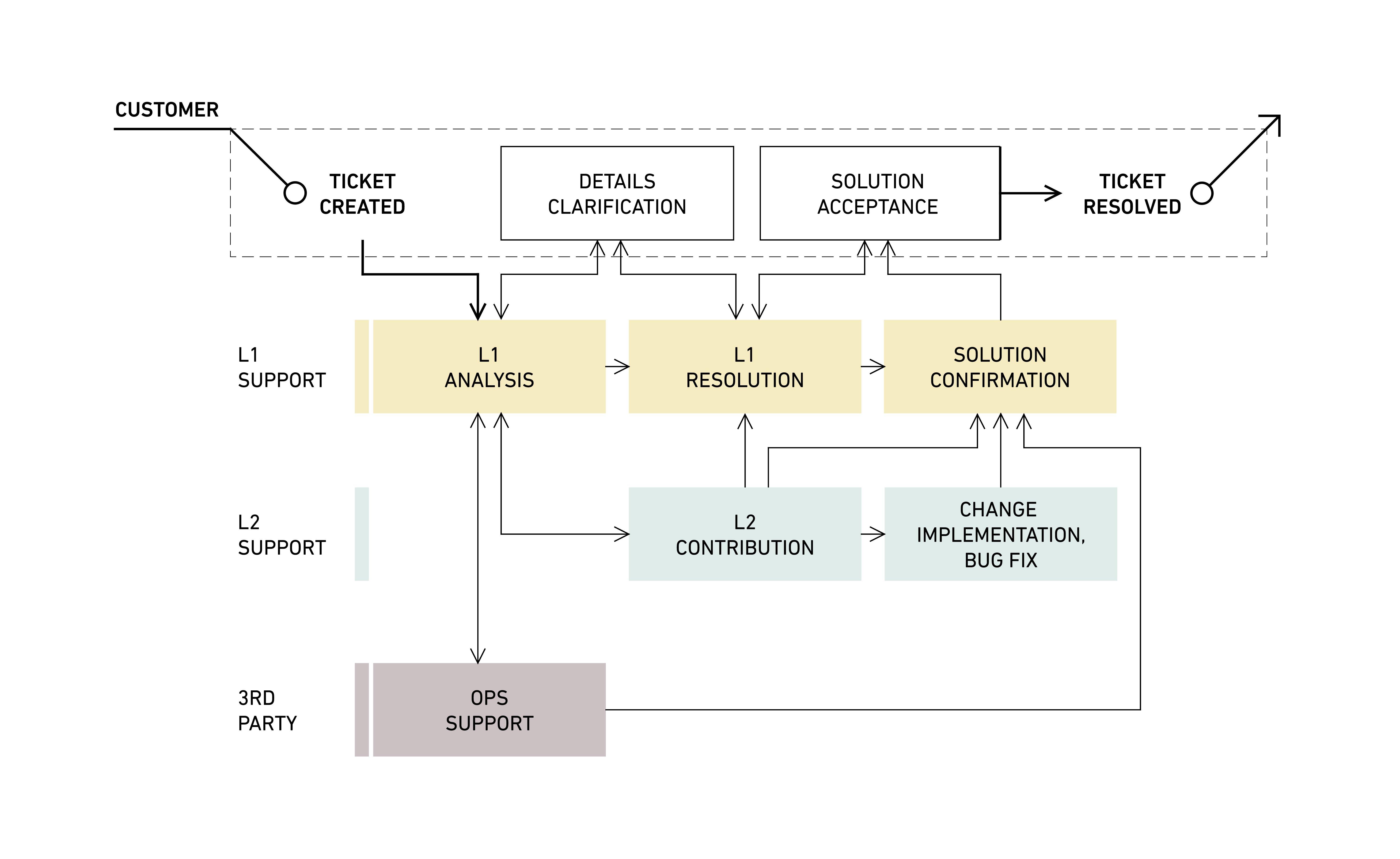 Automation and monitoring tools enable us to proactively governance the maintained service. Thanks to professional ITSM tools and configurable workflows, we can keep you up-to-date at every stage of ticket resolution.
Enhancing continual improvement with reports and performance metrics
Qualitative feedback given by clients is vital for building high class service. Nonetheless, its overall performance can be evaluated by particular quantitative and qualitative measures and KPIs e.g.:
Minutes in average to first response
Average time to workaround for P1 incidents
Average time to resolution for P1 incidents
Your satisfaction is our priority. In addition to the SLA metrics, we often ask you to complete the customer satisfaction survey to continue improving the way we provide support services.
Boosting agility by introducing automation
Striving for synergy between software development and operations gives excellent results in team performance and the quality of the software. We know how critical it is to deliver changes in the application swiflty. DevOps practices introduce invaluable benefits to a project in the form of automation. Whether it is about changing the configuration of continuous integration and delivery pipeline or creating an automation script which overrides manually executed repetitive operations, our DevOps engineers will propose an appropriate approach and implement specific solutions.
Delivering business value by the successful use of tools and technology
In the era of cloud and scalable, container-based applications DevOps mindset plays a crucial role. Being familiar with cloud technologies is not a sufficient skill while delivering enterprise software solutions. We use infrastructure as a code (IaC) to respond to the challenges posed by the need to scale and automate the infrastructure setup. Our experience in this field allows you to focus on your business goals knowing that, regardless of the cloud provider, the reliability of the maintained solution will be at the highest possible level.
An alliance for building the stability
Metrics and logs generated by the application and infrastructure are invaluable sources of information about the state of the system. For the support team to effectively use this information, it is essential to select and configure monitoring tools properly. After it's done by DevOps engineers it allows for detected anomalies to generate automatic notifications before a series of consecutive events could lead to an incident. Monitoring requires constant development and its efficiency poses a shared goal for both our Application Support and DevOps teams.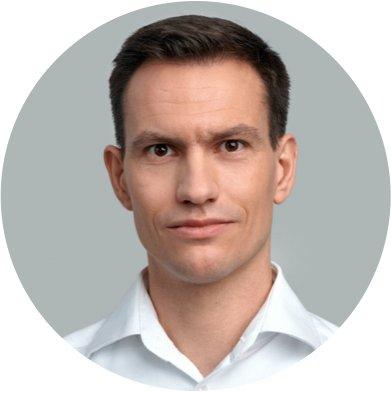 Talk to Mirosław Bartnik, our CHIEF TECHNOLOGY OFFICER We'd love to support you on your commerce technology journey. Exchanging experiences, discussing challenges and solutions works for mutual benefit. Whether or not we are able to help, we promise we'll always be pragmatic and honest.