improvement to page rendering speed
higher NPS due to Feature Flag & A&B testing introduction
The digital transformation leader of the tourism industry achieved a remarkable increase in their delivery pace and customer satisfaction by decomposing its SAP Commerce architecture and introducing continuous deployments.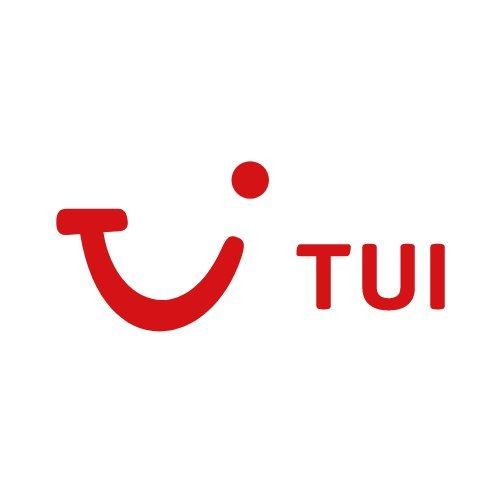 TUI, the world's number one tourism business, has been organising unique holidays for over 40 years, successfully gaining trust of millions of customers around the world.
In Poland, TUI has been implementing an ambitious business digitalisation strategy for almost a decade, continuously growing their market share through modern sales channels. TUI customers can stay in contact with the brand through the company's website, mobile application and virtual advisor. This lets them modify or purchase additional services before and during their trip.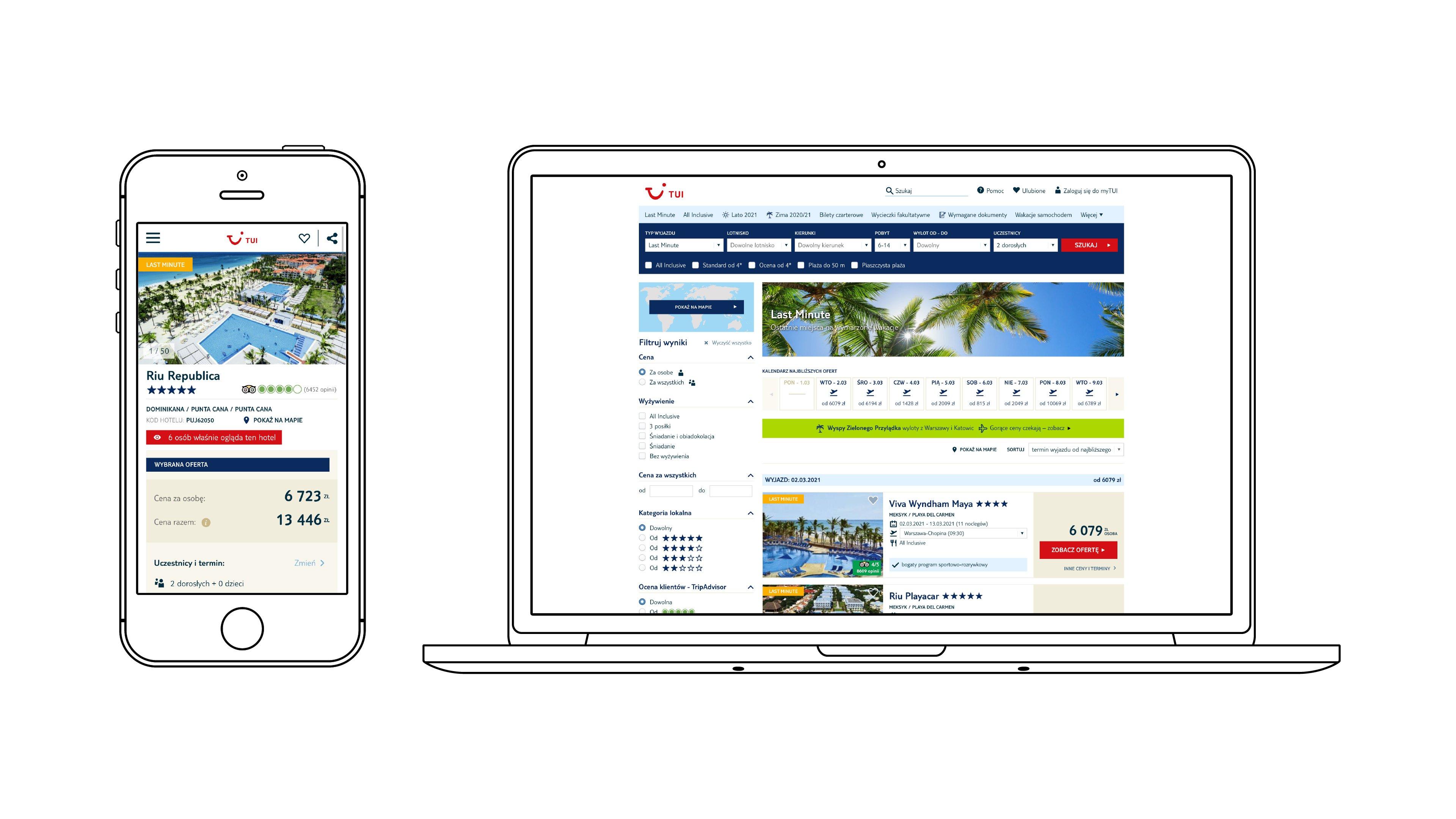 ACCELERATE THE DELIVERY OF IMPROVED CUSTOMER EXPERIENCE
In order to optimally support their ambitious growth plans TUI used ENGINIETY's help to increase the agility of their SAP Commerce architecture with the goal of speeding up the delivery of new value to customers.
Recomposition through decomposition
All steps of the customer journey are quickly moving towards digital channels whether it is the inspiration and discovery through contact with the brand, research, purchase or all the post-purchase actions. Together with rising customer expectations this fact creates the major challenge for e-commerce teams.
Rapid implementation of new solutions that improve experience in all touchpoints is a must-have, as is maintaining the reliability and stability of the heavily utilized commerce engine. The platform becomes a critical element in a dynamically scaling business.
ENGINIETY performed a technology and architecture assessment in order to identify factors preventing these rapid improvements to customer experience and came up with a list of means of removing those without putting stability, scalability and performance at risk.
Although SAP Commerce systems tend to become extremely complex over time, there are proven ways of moving forward with the platform with regards to agility and speed of delivery. Based on the team's experience, ENGINIETY established a strategy and a precise plan of decomposing the system in an evolutionary manner.
Without affecting the continuous development of new functions, the commerce engine was gradually separated from the presentation layer. This was conducted without any loss to the once implemented business value.
The first stage included the introduction of an open API layer that exposes relevant business processes like sophisticated search, checkout or self service. This standard interface is utilized by all available frontends such as WWW, MobileApp, SelfCare or SalesAgents.
In the second stage, the API layer was extended to include CMS functionality which not only allowed for centralizing content management regardless of the channel but also created space for leveraging headless CMS architecture in the future.
The resulting platform consists now of two separate systems - frontend and backend - connected by a well-defined API. As a consequence, these two components now follow independent release cycles. While the frequency of backend updates hasn't changed, as it involves changes to business services implemented in SAP Commerce, the frontend can now be deployed much more often. This provides significant flexibility and opens up possibilities for a highly agile process of improving customer experience through changes in the presentation layer.
Still, the new architecture makes full use of the stable and powerful commerce and PIM engine by establishing a central hub of all processes and business functionality, and making them available to various channels.
Summarising, the following measurable effects were achieved:
30% improvement to page rendering speed
40% quicker time to market
25% higher NPS due to Feature Flag & A&B testing introduction
Holistic SAP Commerce delivery
Maximising output of your platform
Breaking up the monolith
PWA fronted (IPA.C)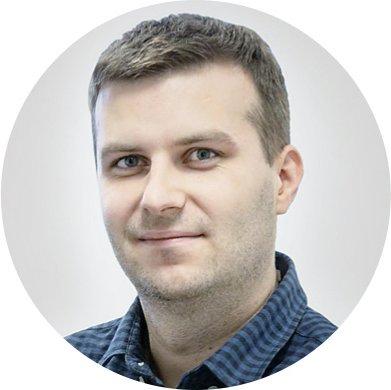 ADRIAN MAZUREK HEAD OF ECOMMERCE, TUI POLAND
With evolving customer expectations it's vital to be able to quickly address these needs in pursuit for the best experience across all our channels. To do it we need a lot of agility to deploy changes and to run A/B tests in a continuous manner. The shorter the release cycles, the smaller the likelihood to lose a client.
The separation of the frontend, proposed and smoothly delivered by ENGINIETY, has unlocked almost unlimited possibilities to reuse all of the tools we have in hand in our pursuit for the best- in-class customer experience.
We have got great confidence in ENGINIETY that supported us to build a plan, explained potential profits to our business and then guided us through the whole process.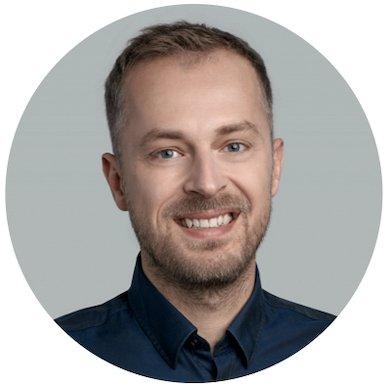 Talk to Krzysztof Molin, our CHIEF EXECUTIVE OFFICER We'd love to support you on your commerce technology journey. Exchanging experiences, discussing challenges and solutions works for mutual benefit. Whether or not we are able to help, we promise we'll always be pragmatic and honest.