of improvement to page rendering speed
The largest Polish mobile operator increased conversion, browsing speed and accelerated the delivery of new features by moving its product pages to the decomposed architecture of IPA.C
The largest mobile network in Poland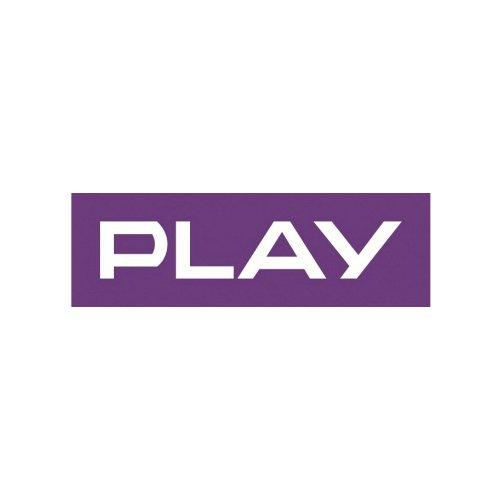 Play Communications SA, known as Play, is a Polish mobile telecommunications provider. Play was founded in 2007 and has steadily increased its local market share up to 27% in 2017.
For Play, staying close to their customers constitutes one of their fundamental corporate values. It implies bringing relevant offer to the market quickly which is a major challenge considering the complexity and sheer amount of moving parts in a telco offer. Sales processes span over 20+ distinct systems, each of them with a life cycle of its own.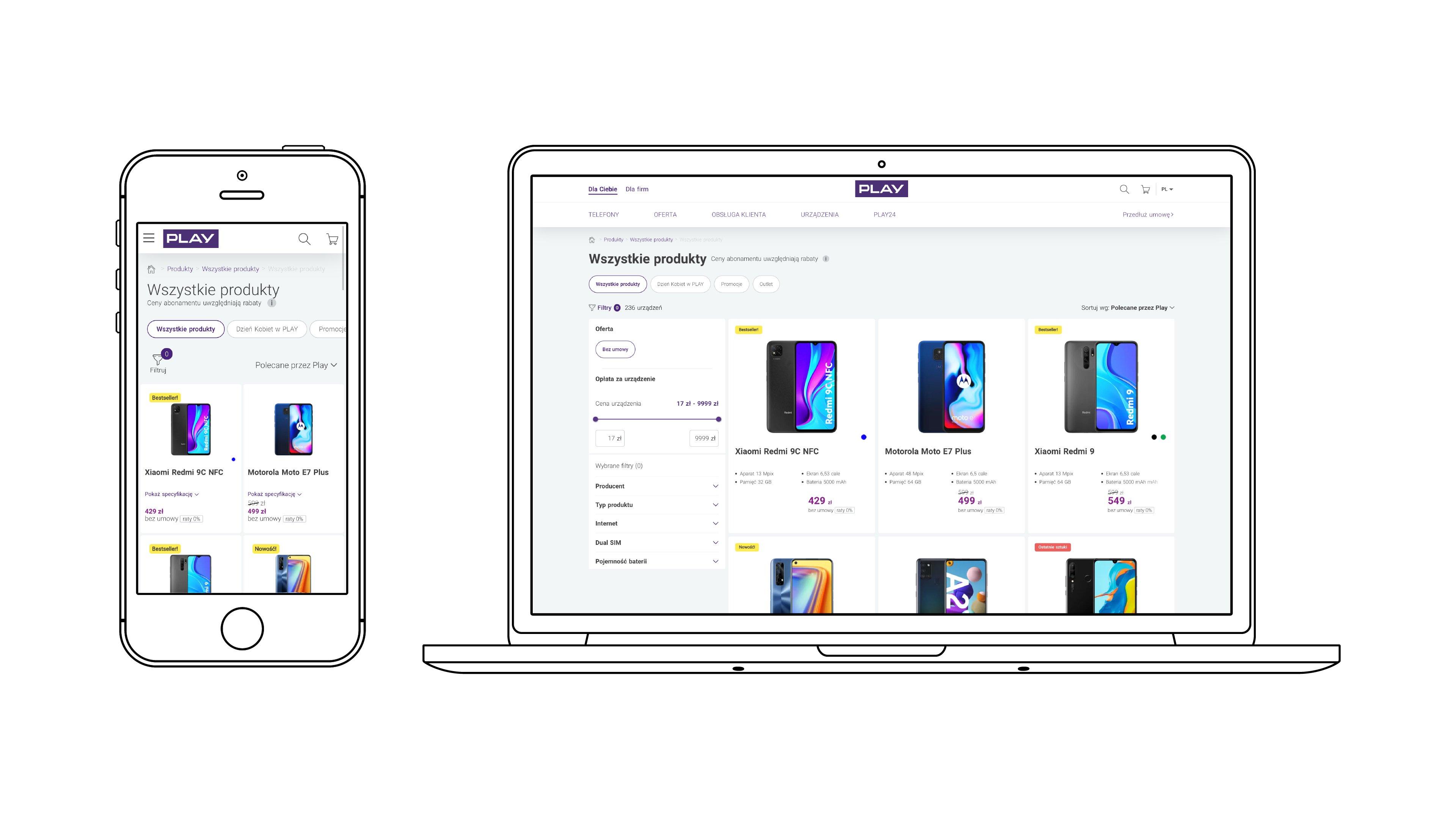 BEST-IN-CLASS BUYING EXPERIENCE
To increase the engagement of customers in their buying experience, Play needed an agile frontend solution that would allow for faster time-to-market and exceptional browsing speed.
Leveraging IPA.C capabilities and decomposed architecture
Maintaining great pace in delivery of customer experience improvements is a tough grind if even the smallest change in the frontend requires deployments of the whole commerce system. It's a common problem with any enterprise solution that is based on a monolithic architecture.
In order to remove these limitations, ENGINIETY decided to proceed with the frontend decomposition and make the presentation layer independent from services and business processes located in the backend. This approach would allow for performing changes in the visual layer without affecting the core of the system.
As a first step, the team extracted a new backend API layer and placed it on top of the SAP Commerce engine exposing whole relevant functionality to the frontend through REST APIs in a headless manner. Further, they implemented a new, dedicated and separately hosted frontend application that was based on the IPA.C framework. Finally, in order to allow independent release cycles, this frontend was configured to use separate deployment pipelines.
The new presentation layer makes use of PWA mechanisms leading to an app-like experience. It also provides offline mode and server side rendering that significantly reduces the rendering time.
Connecting the backend and frontend layers was facilitated by the use of IPA.C - ENGINIETY's frontend integration accelerator. It provides a set of PWA-ready and backend-agnostic frontend functionality as well as a mechanism for quick integration of any headless commerce engine in the background.
As a result, the new product listing page renders search results within 300 ms which is a boost by 66% compared to the previous version. Improved experience by revamped lucid design, combined with blazing fast responsiveness, made customers more engaged, reducing the number of transitions to the product detail page by 12%.
Additionally, extracting the frontend into separate application allows for a higher frequency of customer experience improvements. It also reduces risk and effort since the process now does not affect critical backend services.
Holistic SAP Commerce delivery
Maximising output of your platform
Breaking up the monolith
PWA fronted (IPA.C)
HUBERT CIECHOMSKI HEAD OF PORTAL DEVELOPMENT, PLAY
ENGINIETY delivered a solution which gave us unlimited creativity for the frontend without incurring the risk of introducing errors on the side of the commerce engine. This is absolutely crucial for supporting our continuous effort to improve customer experience. The new architecture allows for a faster release cycle and parallelisation of backend and frontend work.
Separating the frontend from the SAP Commerce engine gives us a stable platform for our key backend business processes and, at the same time, creates new flexibility in our attempts to raise the bar on customer experience in the frontend.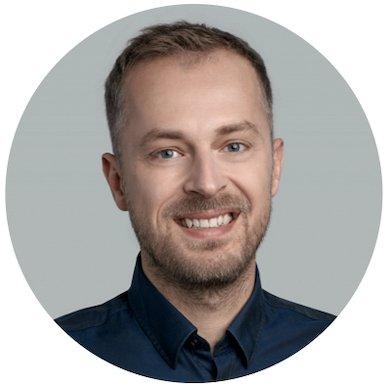 Talk to Krzysztof Molin, our CHIEF EXECUTIVE OFFICER We'd love to support you on your commerce technology journey. Exchanging experiences, discussing challenges and solutions works for mutual benefit. Whether or not we are able to help, we promise we'll always be pragmatic and honest.