Ready to use
IPA.C is a ready to use, PWA frontend accelerator for your commerce backends.
It is designed to shorten the time to market. Its aim is to establish a future-proof foundation for agile and efficient frontend delivery in microservice-based architectures.



// What's in it for Your Business
Accelerator – Shortens Go Live Time
Mobile First – Improves Customer Experience
PWA – it is Offline and Blazing Fast
… and it is Free
Stop thinking about Minimum Viable Product. Start thinking about Minimum Loveable Product and Go Live quickly.
Delight your customers with the exceptional design, mobile convenience and speed.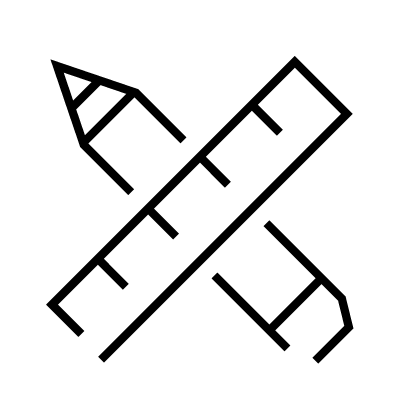 MLP FROM MONTHS TO WEEKS

INCREASED CONVERSION RATE

IMPROVED CUSTOMER EXPERIENCE

LOWER CART ABANDONMENT RATE
Accelerator
Quick time to market and rich feature set allow for an unmatched ROI. IPA.C covers the scope of viable shop functionality as a ready to use frontend for commercetools, SAP Commerce Cloud (Hybris) and other backend systems.
// OUT-OF-THE-BOX COMMERCE FUNCTIONALITY
Home Page
Header and Footer with Links
Product Carousel
Filters with Product Categories

Product Recommendations
Listing

Facets
Favorites
Promotions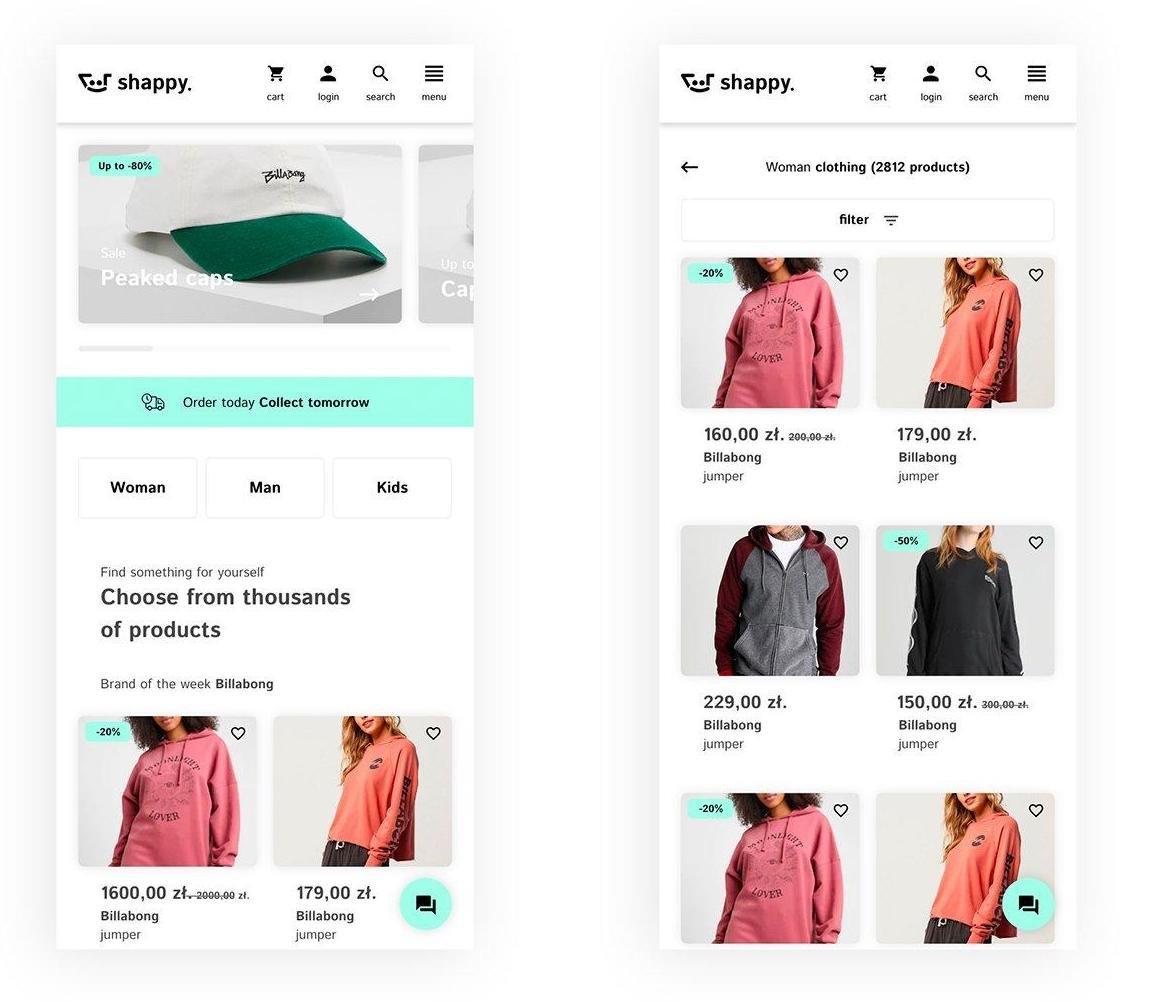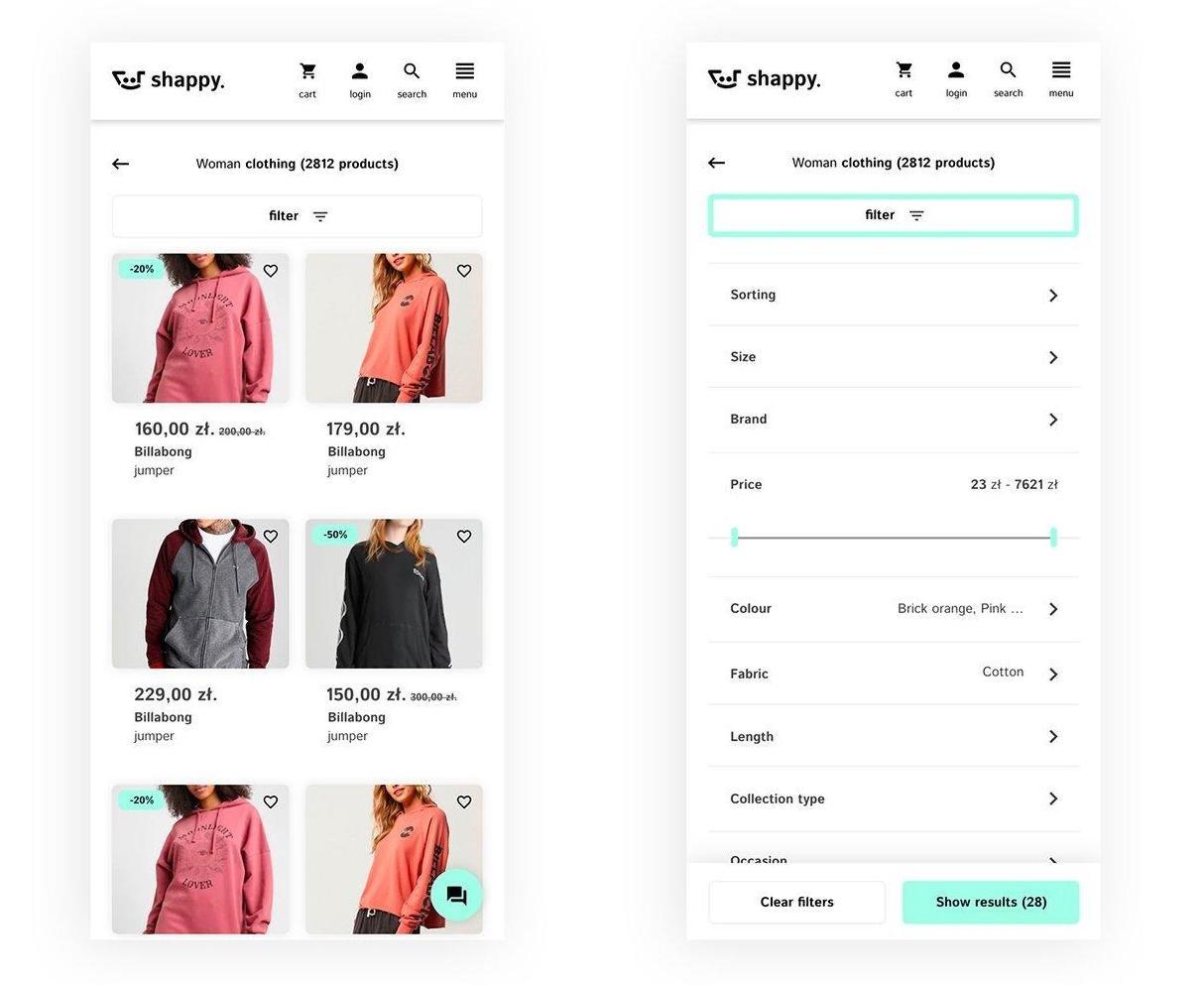 Product Detail Page
Variants
Add to Favorites
Add to Basket
Newsletter Form
Cart
Checkout Process
Delivery Options
One Click Payment

My Account
// IPA.C Roadmap
IPA.C is being constantly developed both when it comes to new functionalities available in the platform, as well as integration with commercetools, SAP Commerce Cloud (Hybris) and other complementary solutions (e.g. CMS, Search, PIM).
The IPA.C development roadmap is created as a result of an innovations, analysis of market needs and customers expectations of the dedicated Scrum development team. The team, consisting of an business analyst and software engineers, works on the continuous development of IPA.C releasing iteratively new functionalities and error correction. An experienced solution architect plays the role of Product Owner.
// Optimized for Mobile
The visual layer template was designed using the Mobile First philosophy and focuses around ideal UX. The interface is clear and transparent, and the checkout process is fast and user-friendly, ensuring maximum information and minimizing the risk of dropped carts, thus increasing the conversion rate.
Progressive Web Application
IPA.C offers all of the business functionalities packaged as a PWA with an exceptional UI/UX.
It combines cutting-edge technologies with well-established best practices for creating reliable, accessible, and engaging experiences. IPA.C as a PWA application gives users a native-like experience with a user friendly opt-in installation flow.
Technically IPA.C makes use of modern techniques of optimizing for mobile, including SSR and AMP, as well as aspects of PWA, such as offline mode. Performance of mobile devices was a central requirement in developing the framework.




// PWA vs RWD and Native App
If you are already committed to building a new commerce application, you should definitely consider PWA technologies. They will make a big difference in Customer Experience. PWA is not only an alternative for native or hybrid apps but it should be the first choice for medium size and enterprise commerce applications.


The comparison of PWA applications vs RWD vs Native Apps: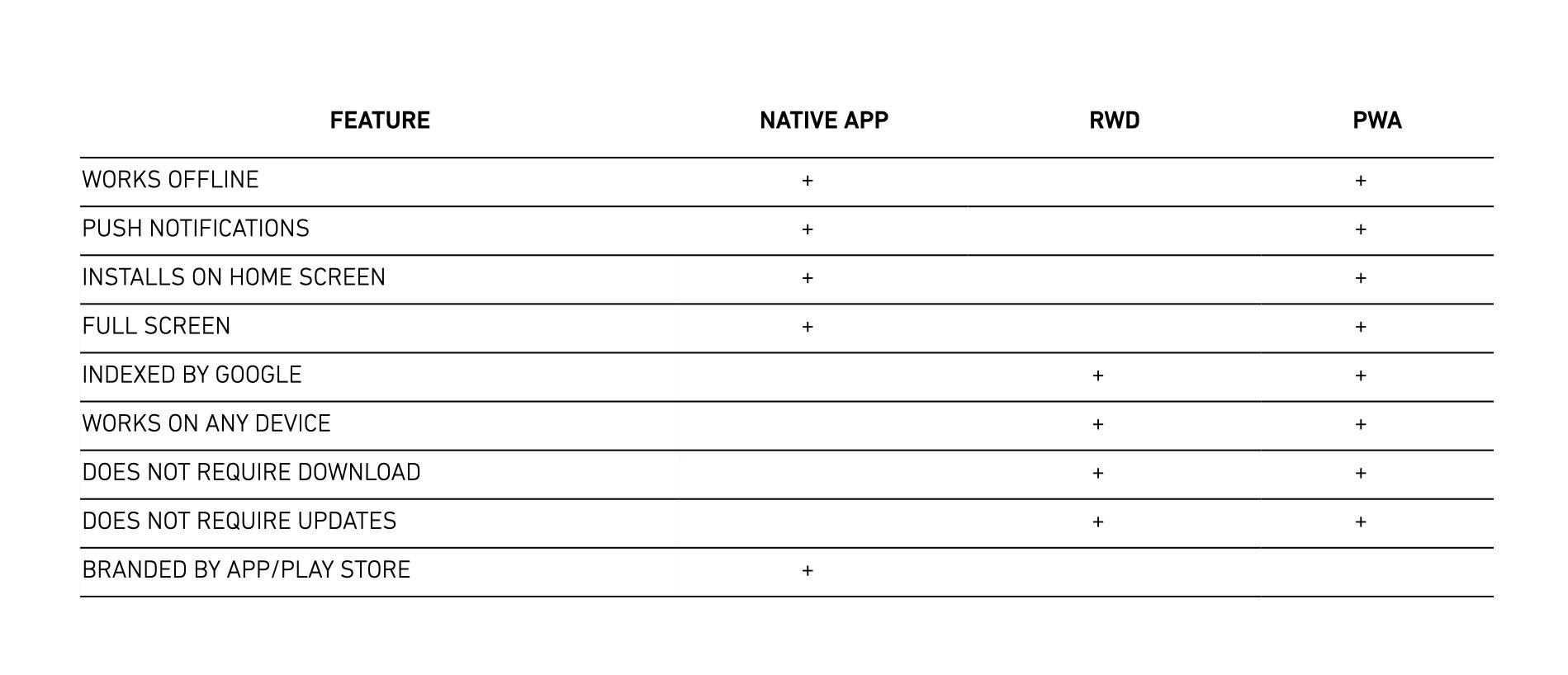 Solid architecture for the efficient agile delivery
// Connect Multiple Backends
IPA.C comes with an API First, vendor agnostic, multi-layered architecture allowing for quick integration of various backend microservices in one coherent platform.


Besides commercetools and SAP Commerce Cloud (Hybris), it would out of the box connect to the following CMS systems: Amplience, Magnolia and Gentics Mesh. A dedicated API framework allows for quick integration of further backends.
// Multi-Layered Internal Architecture
IPA.C's architecture makes a clear distinction between the functional shop layer and the integration with backend systems. Introducing a level of abstraction in the connectivity to microservices allows for easy and fast adaption to various backends. IPA.C supports REST based services in many formats whether it is GraphQL, JSON-API, JSON LD, etc.
// Modern Frameworks and Libraries
IPA.C makes use of the newest frontend frameworks, such as vue.js or nuxt.js. The main language used is TypeScript, which speeds up and improves quality of the development by providing static types and enabling complex but easy to use internal structures.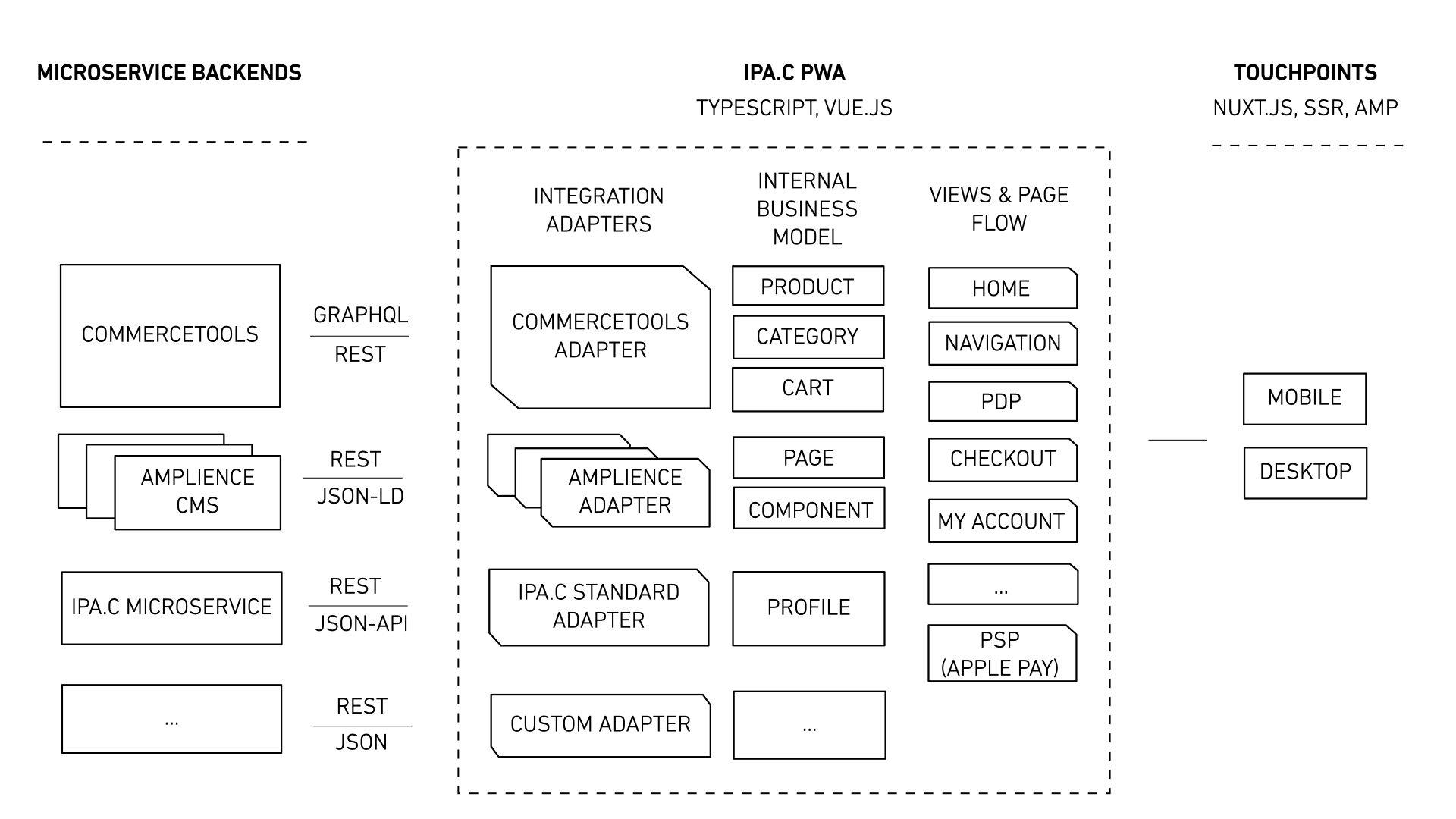 // Delivered as a Cloud Service
IPA.C was designed in the cloud-native approach and can be fully run in the cloud, leveraging all its advantages - scalability, performance, security and a very beneficial SLA.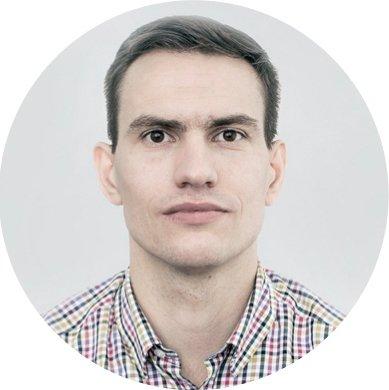 MIROSŁAW BARTNIK
CHIEF TECHNOLOGY OFFICER
IPA.C is engineered with a strong focus on a solid internal multilayered architecture. Our solution guarantees a high degree of flexibility in extending the platform to match custom needs. It enables both fast delivery of dedicated functions and long-term quality of the solution.

IPA.C allows you to quickly react to consumer expectations, establish new consumer touchpoints and integrate the latest business tools in a best-of-breed approach. With IPA.C you build vendor independence and 3rd party commerce applications interchangeability.
How to get it?
// No license cost – code as an project accelerator
IPA.C is an project accelerator that comes with several ready to use components that can be modified and adopted to customer requirements during the first implementation of the project. Modified IPA.C code becomes the dedicated code owned by customer.


As a starting point for the commerce application, accelerator allows you to engage with ENGINIETY to quickly build first MLP and then extend it with the new features. The following services can be the scope of engagement:


MLP Delivery Service
Continuous Development Service
Application Support Service
Cloud Operations Service


The Application Support service makes the whole solution supported both in terms of code quality (errors) and integrations with other backends within the agreed SLA.
Ready to see IPA.C?
To see IPA.C in action through a live, personalized demo, please follow these 3 simple steps:

1. CONTACT US
We will reach out to you by email latest next business day to understand your context.
2. CALL WITH SOLUTION ARCHITECT
Next, we'll arrange a call between you and our solution architect to dig into your needs to set up a demo.
3. PERSONALIZED DEMO
Then, we'll set up an in-depth technical demo to showcase how IPA.C will benefit your business.
WANT TO IMPROVE YOUR COMMERCE?
Talk to Krzysztof Molin, our CHIEF EXECUTIVE OFFICER