Vision Express launches new omnichannel platform to unify customer experience across e-commerce, traditional stores and call center.
ENGINIETY is proud to announce the go-live of a new commerce solution for our client Vision Express, the Polish market leader in optical retailing. The system went live recently raising the bar on CX standards, allowing for a consistent brand experience across all channels, and offering an exceptional amount of added value through a broad product portfolio and auxiliary services.
Omnichannel to replace a mosaic of legacy solutions The newly established central omnichannel platform replaces several separate, dedicated software solutions which focus only on a particular channel or part of the company's offering. Based on SAP Commerce (formerly SAP Hybris), the core of the system supports multichannel sales through the online shop, call center and more than 220 brick-and-mortar stores.
The platform's capabilities extend far beyond the pure commerce aspect, as it now also serves as the main system to schedule and manage auxiliary services, such as medical eye tests and others. Customers can swiftly hop between online, offline and call center when ordering and configuring products and services, managing appointments for eye examinations or checking their digital medical documentation.
Accordingly, Vision Express' consultants make use of the same unified, assisted service module when advising customers on purchases via call center or in physical stores, where a tablet will soon become the main device supporting a consistent customer journey. Brick-and-mortar stores' operation is also greatly simplified by integration with a so-called "thin POS", which is solely responsible for fiscalisation and seamlessly integrates with both SAP Commerce and Navision ERP. Customer experience and broad product offer as ultimate goals The brand new online shop expanded the range of products and services available in e-commerce to Vision Express' full offer. Available products now encompass contact lenses as well as both prescription glasses and sunglasses. At the same time, services offered include ordering insurances related to purchased products, making appointments for examination or issuing returns and replacements.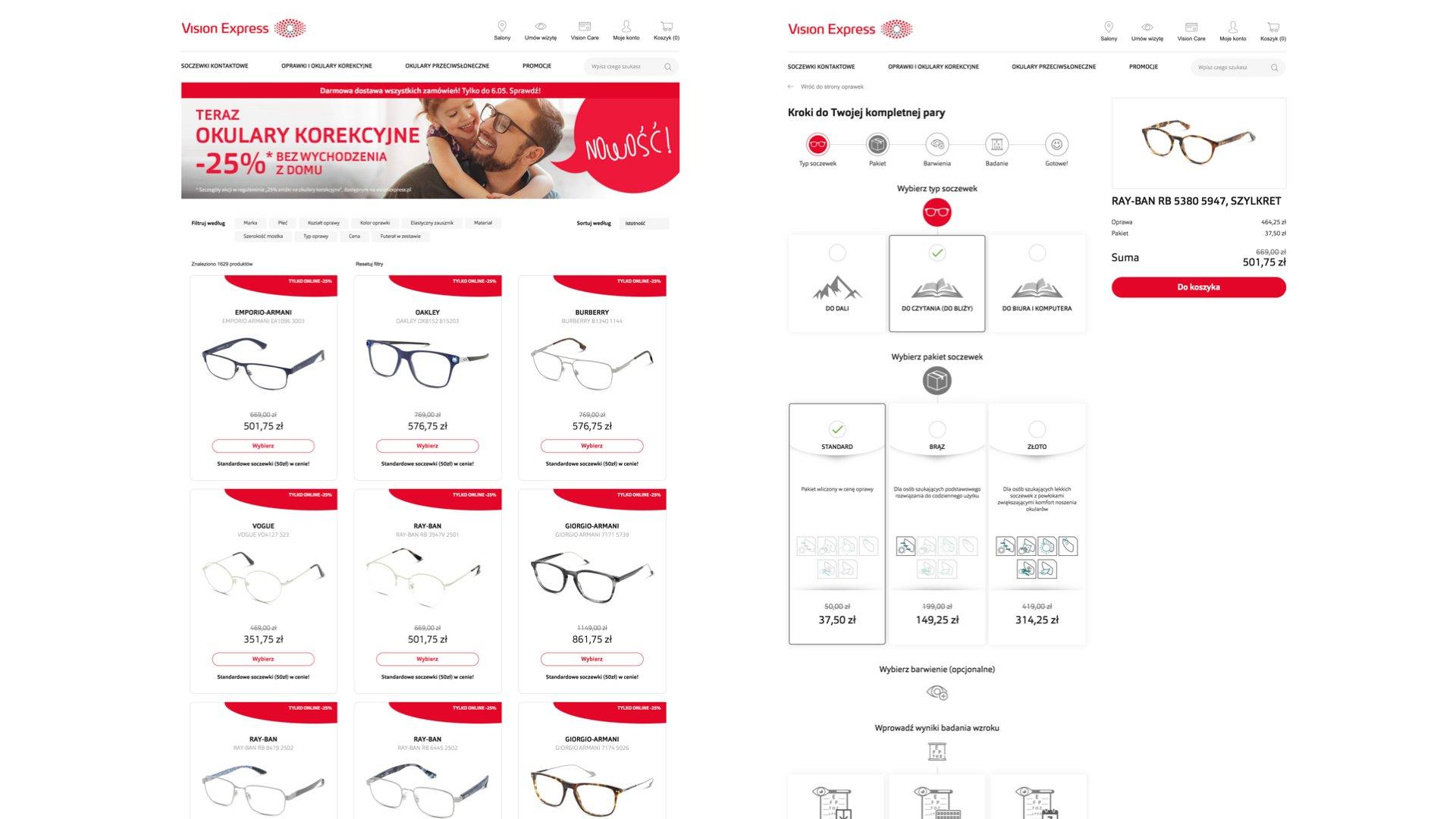 The ability to compose a complete pair of corrective glasses online, by configuring it starting from the frames, through lens packages and ending with additional options like lens dyeing, is unparalleled. The process is renowned in the industry for its highly complex compatibility dependencies between components.
The system manages sophisticated promotion models spanning seamlessly across channels. Promotions are tightly coupled with a complete pair composition which allows Vision Express not only to offer special pricing for particular configurations, but also to create rules behind their dynamic pricing. For instance, choosing a high end frame for their glasses may enable a significant discount for lenses and lens dyeing which leads to an attractive package price and encourages the customers to close on the purchase.
Agile platform delivery in a close partnership Visions Express' launch of the new platform marks the completion of a significant milestone in their digital transformation strategy. From the very start of the project, ENGINIETY has been on board as a major partner and provided necessary services to design, build, test and launch the platform. The first MVP was released only six months after the initial project kick off, when Vision Express' premium brand Trendy Opticians introduced the system on both online and offline channels. Having proven that this cooperation bears fruit in a very efficient manner, Vision Express and ENGINIETY have continued working together. Throughout several further project phases, the goal was to deliver a complete, functionally rich solution which would put customer experience at the very centre.
ENGINIETY delivered a broad selection of services ranging from consulting and advisory, business analysis, UI/UX design, development, quality assurance to application support. The solution is based on SAP Commerce suite and integrates with a number of external systems operated by Vision Express in Poland as well as with services hosted by their holding company GrandVision.
The delivery of the new platform underlines the consequent implementation of Vision Express' digital transformation strategy and pushes the company to the cutting edge of innovative retail and services. It showcases the benefits of a successful omnichannel implementation and sets the new benchmark for the industry. At ENGINIETY we are honoured to have contributed to the project as the engineers behind the platform and a long-term, trusted partner.
About VISION EXPRESS
Vision Express is part of leading international optical retail group GrandVision NV. Operating over 7 000 stores in 44 countries across the globe (Europe, North & Latin America and Asia), GrandVision has more than 37 000 employees. Vision Express operates in the United Kingdom, Ireland, Poland, Hungary, the Middle East and India.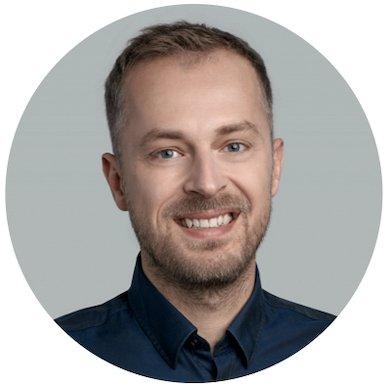 Talk to Krzysztof Molin, our CHIEF EXECUTIVE OFFICER We'd love to support you on your commerce technology journey. Exchanging experiences, discussing challenges and solutions works for mutual benefit. Whether or not we are able to help, we promise we'll always be pragmatic and honest.